Since 2021 Divinerinnen have been dedicated to the touching melodies of Viennese music. With unusual instrumentation, the young ensemble focuses on previously undiscovered archive treasures and modern compositions. Its intention is to musically find new sounds in Schrammel music. The seven musicians are reflecting the musically colorful Vienna of the 21st century. Their influences range from the philharmonic New Year's concert to music played in the traditional wine tavern "Heuriger", from teaching to scientific activity, from dance-floor to musicals. From this diversity emerges a multifaceted, sensual pleasure.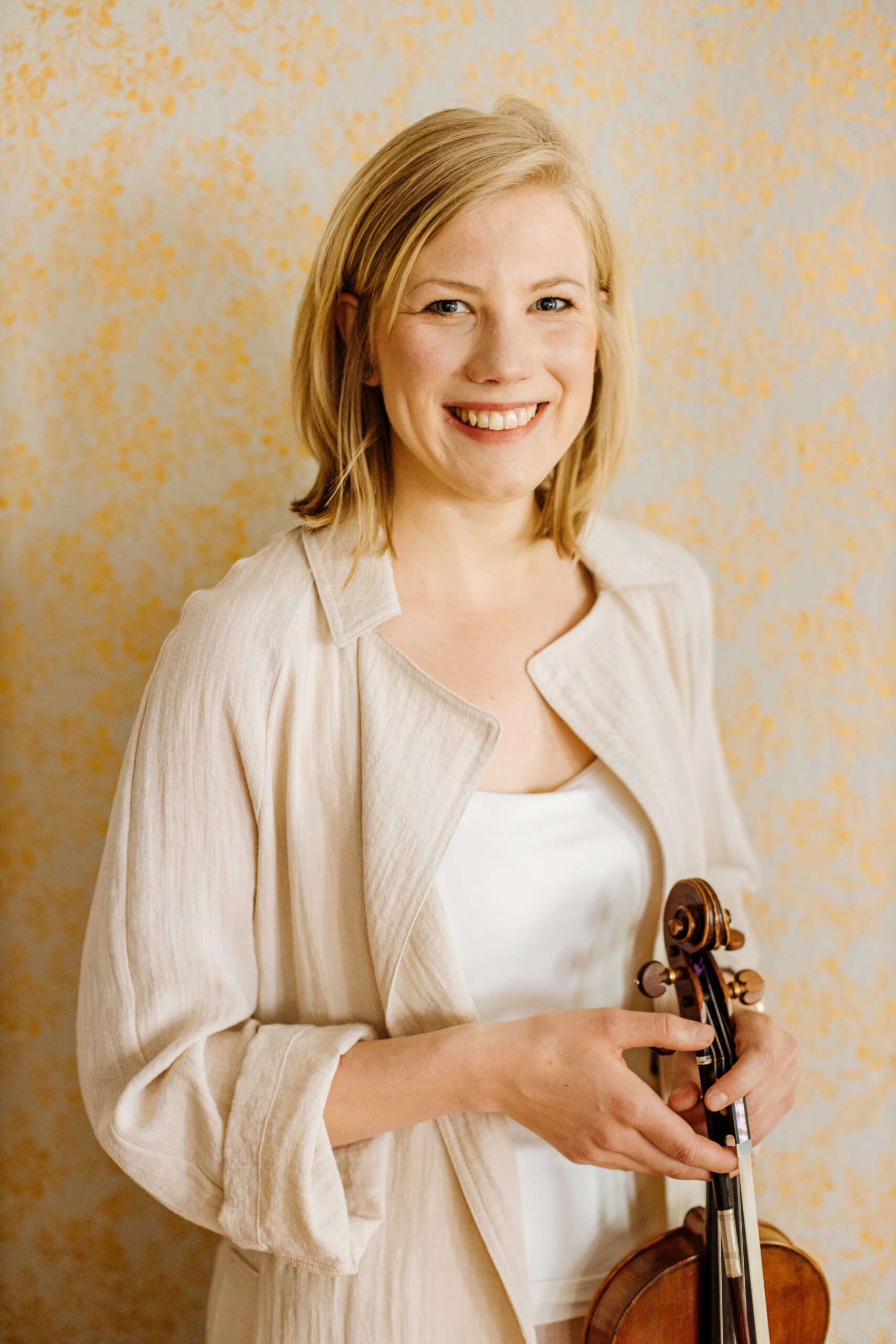 Born in Upper Austria in 1993, Theresa Aigner studied violin pedagogy with Roswitha Randacher at the University of Music and Performing Arts Vienna. In addition to her classical training, traditional music developed into a further focal point in her field of work. She received further significant inspiration through her artistic collaborations with Rudolf Pietsch, the conductor Rémy Ballot, as well as the theater director David Maayan. She is a member of the ensemble Die Tanzgeiger, a regular substitute in the stage orchestra of the Vienna State Opera, as well as a member of the chamber orchestra KLANGKOLLEKTIV Wien. In addition to comprehensive coaching and workshop activity, in which she passes on the oral tradition of traditional melodies, she currently teaches at the Austrian state music schools in Bad Goisern, Frankenburg and Ottnang.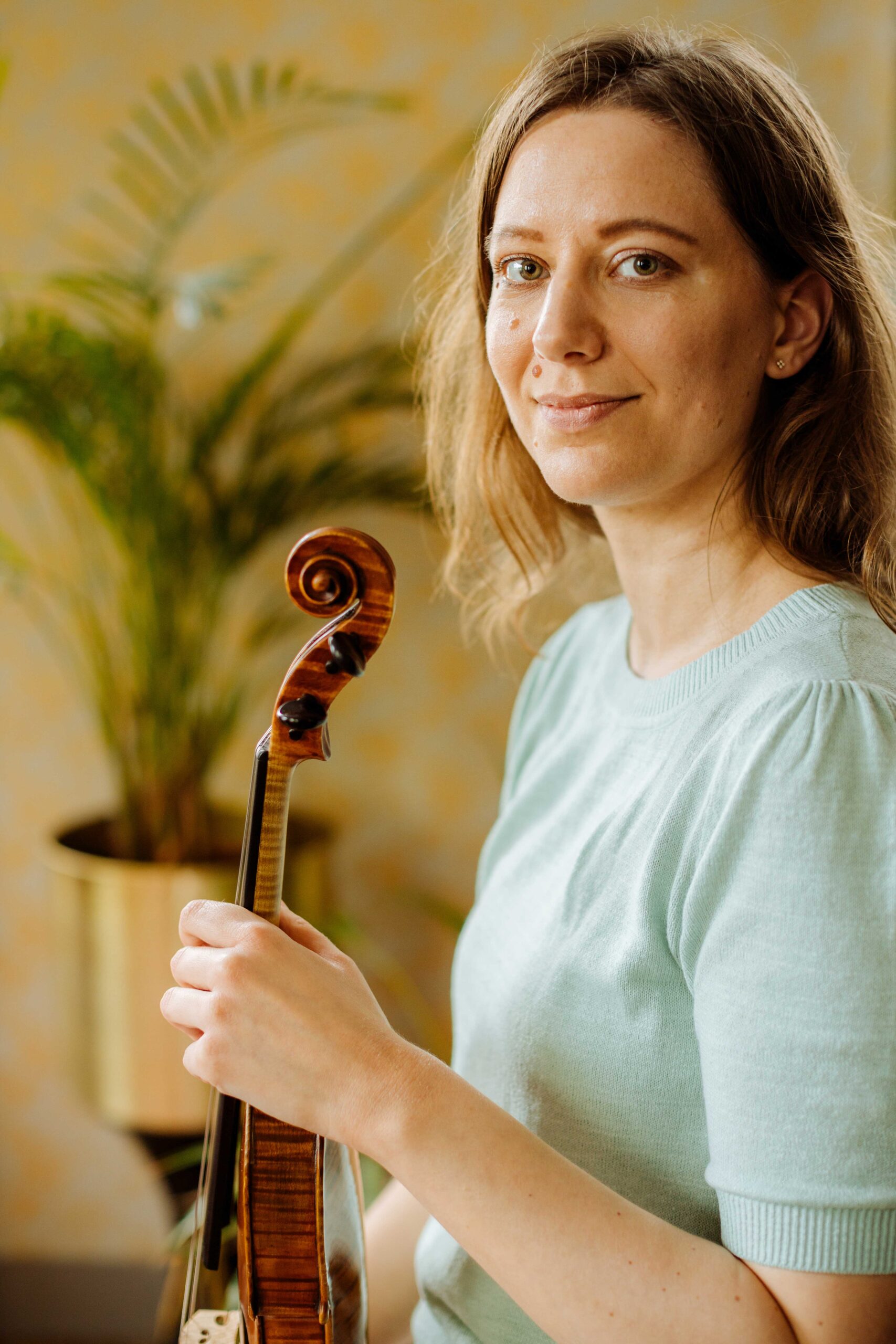 Julia Brunner is born in Lower Austria, a maternity leave replacement at the Sieghartskirchen Regional Music School and a member of the Vereinigte Bühnen Wien. She studied violin performance and pedagogy at the University of Music and Performing Arts Vienna. She was a substitute in the Vienna Radio Symphony Orchestra and had temporary contracts with the Tonkünstler Orchestra in Lower Austria, the Orchester der Vereinigten Bühnen Wien, and the Bruckner Orchestra Linz. She currently teaches violin, viola, and ensemble playing at the Sieghartskirchen Regional Music School in Lower Austria.
Erna Ströbitzer studied European Ethnology (Vienna) and Graphics and Communication Design (Linz). She works at the Archives of the Austrian Folk Song Institute / Austrian National Library and is also active as an editor and graphic designer. Ströbitzer gained her initial musical experience in traditional music at musicians' retreats. She later specialized in playing the three-stringed viola, the kontra, in Transylvania before turning her full attention to contraguitar in recent years. Bands to which she belongs include Tanzhausgeiger, Hermann Fritz Banda and Stifta Geigenmusik.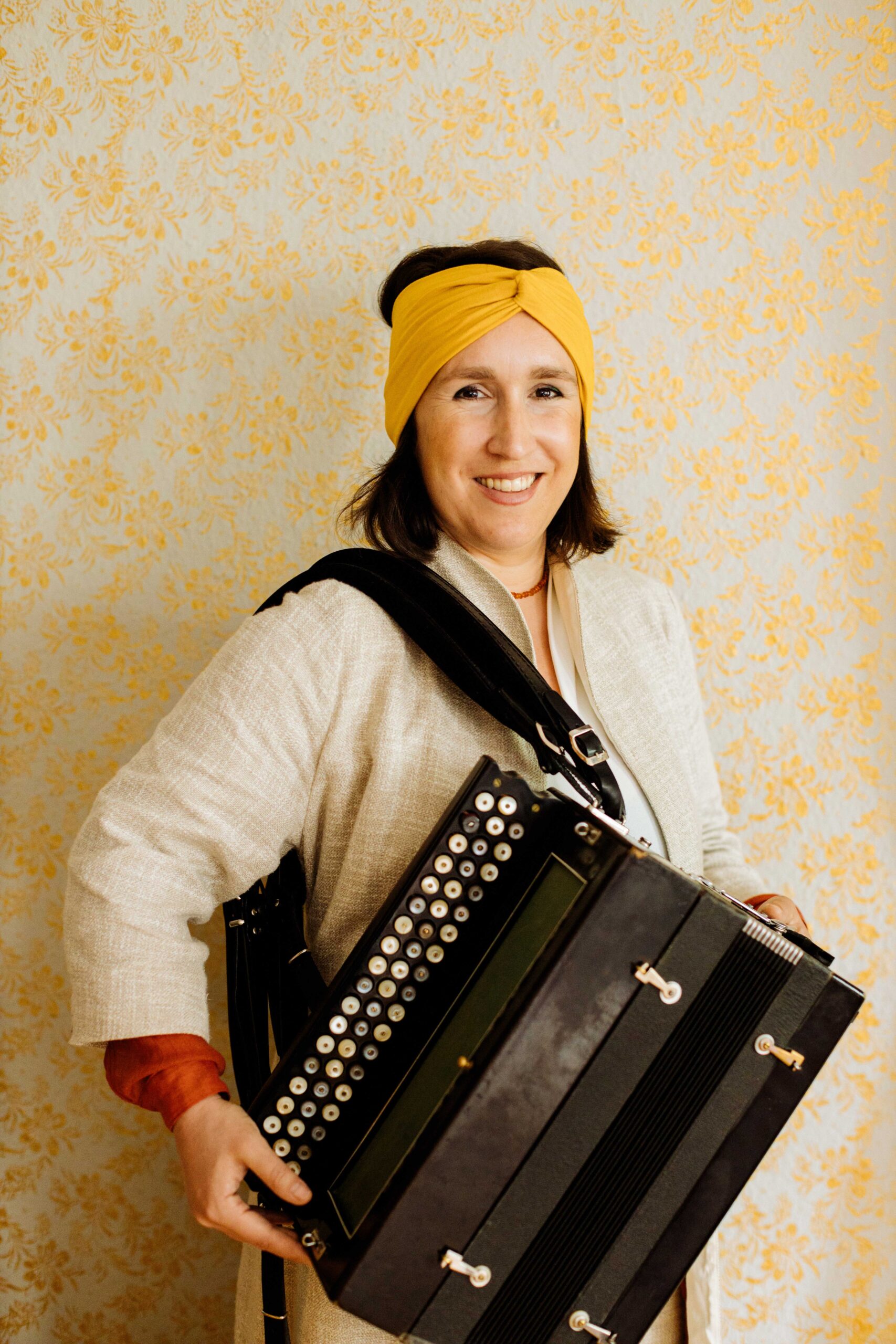 Viennese button accordion
Born in 1988 and raised in the Schneeberg area of Lower Austria, Marie-Theres Stickler began learning the accordion by herself at the age of six. While she majored in diatonic button accordion at the Mozarteum University in Salzburg, her musical activity drew her to Vienna, which is now the focal point of her professional activities. Her diverse musical work defies pigeonholing and she feels at home in many musical genres. In addition to Divinerinnen, she performs with ALMA, Die Tanzgeiger, the Stickler-Koschelu Duo, WüdaraMusi, Diem & Stickler, wondrak.lindschi, and other ensembles.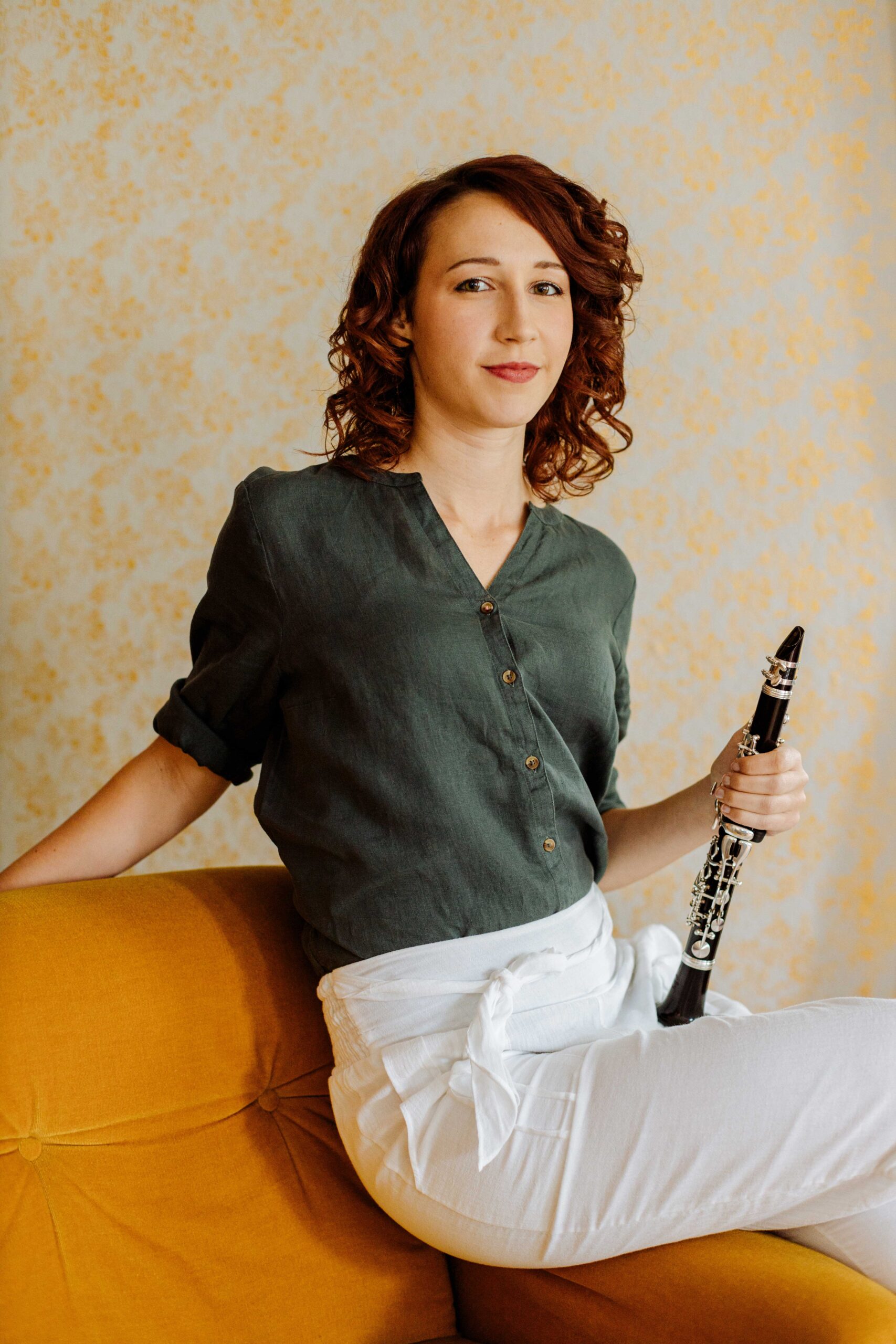 clarinet in B-, D- and G-flat
Andrea Götsch (born in Bolzano in 1994) studied in Bolzano, Salzburg, Nürnberg, and Vienna and won prizes in several national and international competitions both as a soloist and as a chamber musician. Since 2019, she has been a clarinetist in the Vienna State Opera Orchestra / Vienna Philharmonic, as well as assistant lecturer in orchestral literature at the University of Music and Performing Arts Vienna.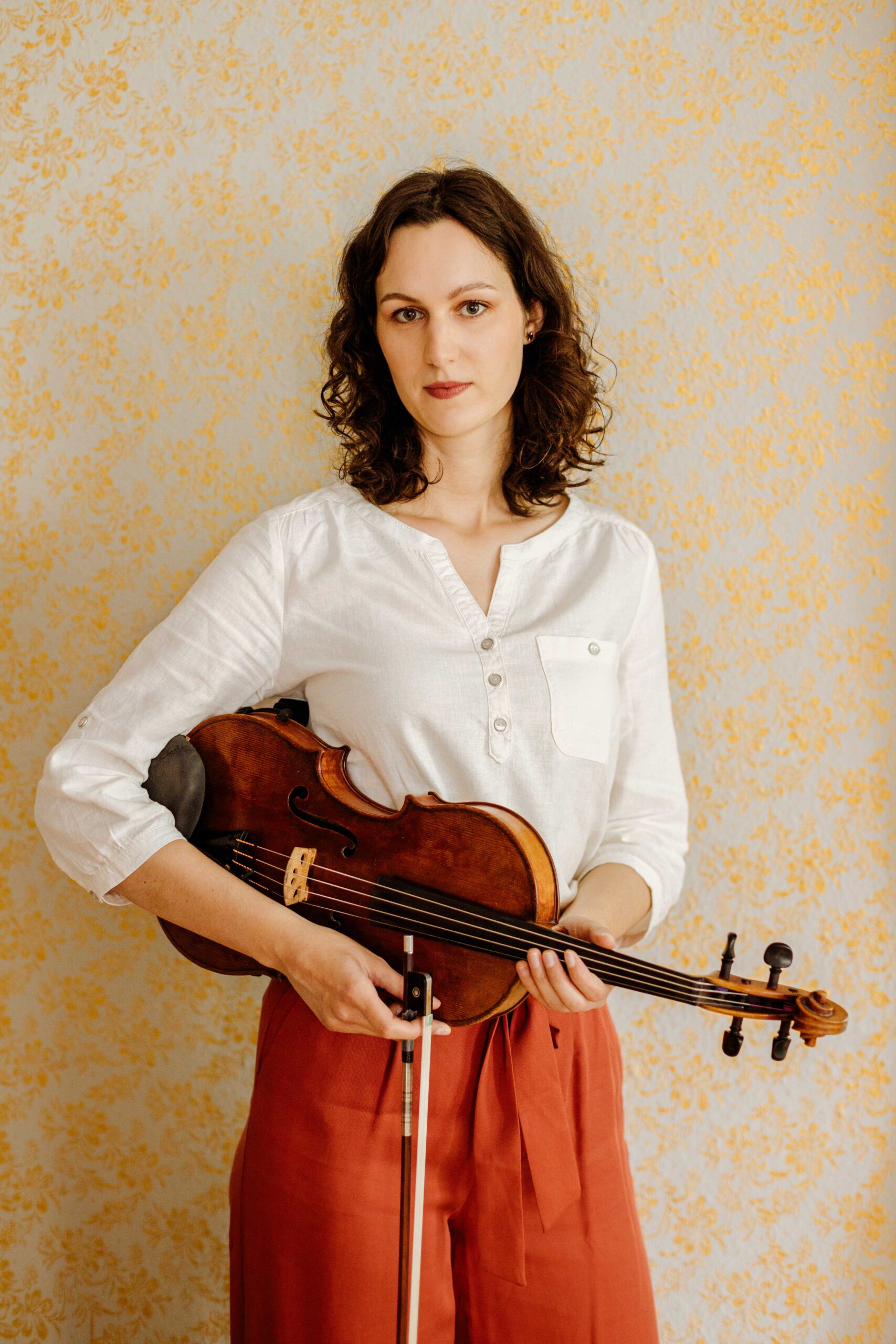 Born in Amstetten, the violist completed her master's studies at the MUK and MDW. Since 2013, Stefanie Kropfreiter has been working regularly with conductor and violinist Rémy Ballot in various formations, including the Ballot Quartet/Quintet and Klangkollektiv Wien. In addition to Divinerinnen and her engagement in the orchestra of Vereinigte Bühnen Wien, the versatile musician plays in the formation MERVE and collaborates with the singer-songwriter Sigrid Horn.
Anna Aigner, born in Upper Austria, received her first musical instruction at the age of five. During her studies at the Musikgymnasium in Linz, she studied with Andreas Pözlberger in the preparatory school of the Anton Bruckner Private University. She has studied cello performance with Peter Somodari at the University of Music and Performing Arts Vienna since 2017. Aigner has won prizes in several national and international competitions. Concert tours have led her to Valencia, Israel, Germany, the Czech Republic, and Shanghai.